Image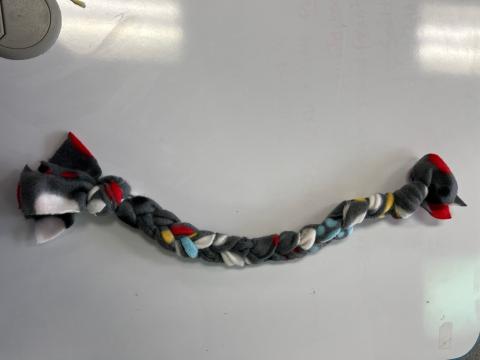 Supplies and Directions:
Supplies:
All you need is three long strips of fleece and scissors.
Directions:
Trim your pieces of fleece so you have three pieces that are each 2 in. wide by 2 ft. long.
Take your three pieces of fleece and tie them together at one end.
Braid the three pieces together.
Tie them together in a knot at the other end.