The Teen Art Contest is for teens and by teens. Teens create the art, and teens determine the winners.
The theme for our 2015 Teen Art Show & Contest was Out of This World. Teens were encouraged to think beyond the scope of the everyday and explore a fantastical realm or the deepest depths of space through art.
A HUGE thank you to our sponsors Meininger Art Supply and Her Story Café for donating prizes for the teen artists!
Middle School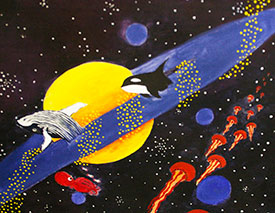 Isabella Wright
"Deep Sea Universe"
Middle School - 1st Place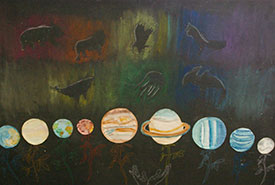 Andrea Lira
"The World Is Too Big for Us to Hold
Middle School - 2nd Place
High School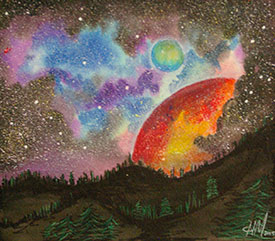 Hector Medrano
"Moon Rise"
High School - 1st Place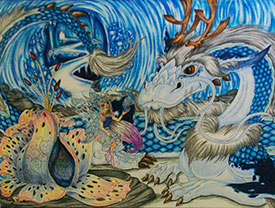 Molly Meyer
"Melted Hearts"
High School - 2nd Place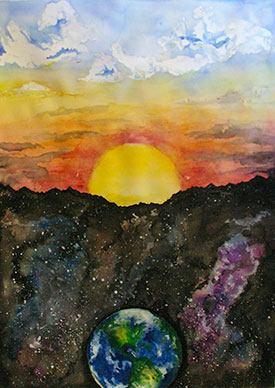 Natalia Valentine
Infinite Sky
High School - Coordinators' Choice
Best of Show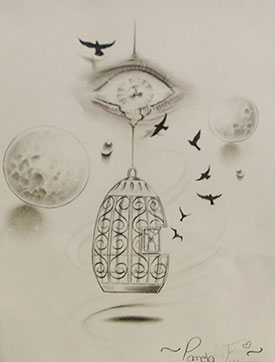 Pamela Flores
"Space Encounter"
Middle School - Best of Show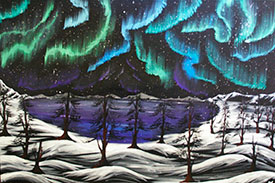 Taylor Logar
"It Looks Cooler Upside Down"
High School - Best of Show