2020 is certainly a year that we will forever remember. The COVID-19 pandemic has forced us all to flex and develop our 21st Century Skills (communication, collaboration, critical thinking, and creativity) in order to reinvent our way of life and stay connected to our community. Faced with these challenges, local artist Cara McKinley has worked with PPLD's Creative Services staff to completely reinvent and rebuild the annual Maker in Residence Program (MIR), adapting it to meet social-distancing needs.
---
Classes
In place of in-person classes, Cara has created skill-based project videos that introduce the viewer to traditional clay ceramic and assemblage skills using non-traditional, sustainable materials readily available at home. We encourage you to follow along with the projects using your own materials, so we've provided a suggested supply list with each video so that you can participate at your own convenience.
Recognizing the value of direct interaction, we also scheduled several MIR Live Chats to provide community members with an opportunity to chat with Cara and ask her questions about the videos and her art style, connect with other community members, and show off their finished pieces.
---
The Maker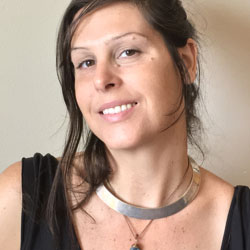 A transplanted surfer from South Florida, Cara has always been enthralled in looking at the natural world. After completing her Post Baccalaureate Studies at Indiana University Bloomington and Master of Fine Arts in Ceramics at the University of Tennessee in Knoxville, Cara moved to the rocky terrain of Colorado to recreate her observations in clay and multimedia. Using video, sculpture, installation and assemblage allows her the opportunity to indulge in the essence of an object and her world to create a shared reality. She makes in variable spaces in a continuous process of play using traditional and non-traditional media. Household objects, found items and natural materials such as sticks, sand, clay, tinfoil, metal, and glass express a way to enjoy and pay homage to nature.