Image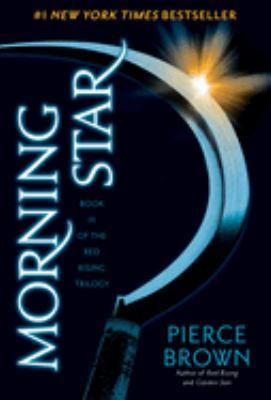 Review
After the disappointment of Golden Son , I was leery of starting on the last part of the Red Rising trilogy. Oddly enough, this book was actually somewhat interesting, but in a way that made the first two books seem unnecessary. There was definitely a lot of action in this book, which is part of what made it more exciting than the others. And as far as a book that's supposed to wrap up a trilogy, Morning Star certainly doesn't leave too many loose plotlines when it ends. I still think the world-building is forced with all the Roman imagery and sci-fi tech, but at least now it's over.
As with the previous books, I still had trouble with keeping track of all the different characters and their motivations. The main character was pretty straightforward (if not bluntly so) and his love interest just felt like she wanted to do whatever he was doing. Everyone else had weird names that made it hard to track who was who and which side they were on. At least the plot was simple enough that I could follow what was happening.
The biggest question that came from this book was, "What was the point of trying to get into (and be rejected from) the high society?" It seems to me the only reason to have the first two books was to give the main character a love interest from a caste that was above his station. I think if it could have worked some elements of the first two books into this one, then it could stand by itself. After all, the idea of an oppressed population rising to defeat their wealthy overlords is probably the most interesting concept in this series.
A trilogy finisher that could have been a standalone book, I give Morning Star 3.5 stars out of 5.
Reviewer's Name
Benjamin W.