Image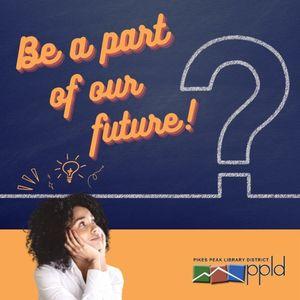 Pikes Peak Library District recently released its new vision, mission, and values, and now will embark on a strategic planning process for 2023 - 2025.
As part of this, we heard from community members from July 1 - 30. This input will help inform the Library's direction for the next three years!
In early August, we'll review and analyze all public and staff input to identify common themes. Then, a planning committee of Library staff, members of PPLD's Board of Trustees, and community representatives will begin the actual process of developing the strategic plan in August. All collected data will help inform PPLD's top areas of focus, which will then impact the key strategies and tactics, for 2023-2025.
The Library will release the new strategic plan to the public sometime in October 2022.
Have questions? Contact us!