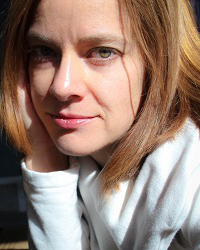 Occupation(s):
Author - Photographer - Arts Educator
Biography:
As a writer, photographer, artist, and arts educator, Jessica Lamirand strives to share her world through images and words. In Exhuming Mary McCarthy, her debut memoir tells the story of her years at Colorado College in the mid-1990s as Jessica and her six friends struggle to find themselves amid the pressures and joys of young adulthood. It was released in March 2015 in paperback and ebook formats through Ambient Light Publishers.
Jessica has lived in the Pikes Peak region for over thirty years, and her family has been here for three generations.
Education/Training:
Master of Arts in Art, Literature, Culture, University of Denver - Master of Arts in Elementary Education, Colorado College - Bachelor of Arts in Art History, Colorado College
Speaker Topics:
Writing a memoir - Writing as healing - Creative process - Writing my memoir